Couples, Trauma
and Sex Therapy
Direct and compassionate therapy to help you be a better you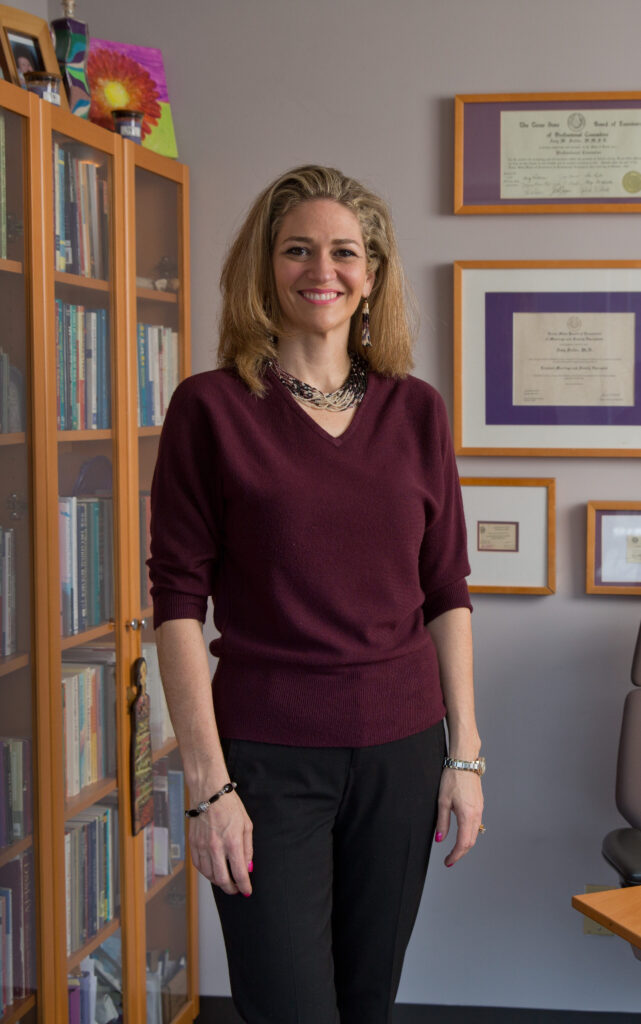 Watching people grow up close is a unique honor.
I walk alongside brave and courageous individuals and couples as they strive to become better than they are, overcome what they feel overwhelmed by, become who they dare dream of becoming, and develop the strength to love well.
With a Doctor of Philosophy (PHD) and Masters degree in marriage and family therapy, I specialize in couples and sex therapy, trauma and depression in Houston, Texas with over 25 years experience in the field of mental health. I am a differentiation based therapist, trained in the Sexual Crucible approach by Dr. David Schnarch and Dr. Ruth Moorehouse. I am also a AASECT Certified Sex Therapist and a Certified Spiritual Director. Additionally, I provide somatic based EMDR therapy with Natural Processing.
I approach my clients with a unique combination of compassion and honesty. My therapeutic approach is based on a growth model within a healing relational framework. Hence by empowering and equipping clients, previously hopeless situations now represent new opportunities for growth.
Training the next generation of therapists
Watching therapists grow is also a great honor. My role as the founder and clinical director of Fuller Life Family Therapy Institute, allows me to train the next generation of therapists. Fuller Life is a non-profit counseling training organization providing accessible and affordable therapy to the community and an opportunity for training and mentoring developing marriage and family therapists.
For fun…
Personally, I'm a lifelong Texan, have been married for over 25 years and have two children. My hobbies include reading, doing yoga, triathlons, sewing, spending time with my children and dating my husband. I also greatly enjoy speaking for various churches, organizations and retreats.  Additionally, I serve on the Board of Directors at the Austin Graduate School of Theology.  My husband and I were honored be be named Distinguished Alumni for 2015 by our alma matter, Abilene Christian University.
To schedule an appointment you may call my office line (832) 848-0870 or submit a confidential web-form online. You can find more information about my approach, fees, insurance, hours and location here on my website.
May you be well,
MASTERS DEGREE (M.MFT)
MARRIAGE AND FAMILY THERAPY
ABILENE CHRISTIAN UNIVERSITY
1998-1996
Family Play Therapy: Using Play to build Connection, TAMFT Annual Conference, 1998
DOCTOR OF PHILOSOPHY (PHD)
MARRIAGE AND FAMILY THERAPY
ST. MARY'S UNIVERSITY
2002-2006
Dissertation: "Spirituality and Quality of life in Breast Cancer Patients Undergoing Radiation Treatment: A Multifactor Analysis"